METPROM GROUP

. Stand 31D37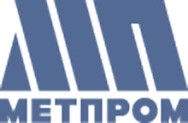 Address:

Office 2, 29, Serebryanicheskaya nab., Moscow 109028, Russia

Phone number:

+7 (495) 229-56-40

Website :

Email:
The METPROM Group has 30 years of experience in the industrial engineering market and is a general contractor that independently performs a full range of design and construction and installation works in the implementation of EPC projects for enterprises of the metallurgical and mining industries in Russia and neighboring countries.
To date, the arsenal of METPROM Group:
- more than 1,500 highly qualified workers, engineers and managers from the largest enterprises of the country;
- more than 50 major investment projects for the construction and modernization of facilities of all production cycles;
- more than 10 billion rubles of average annual turnover;
- guarantees of performance of obligations from leading Russian and foreign banks.