A GRUPP LLC

. Stand 22B33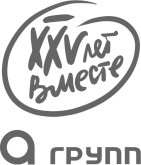 Address:

16, Raketny bulvar, Moscow 129164, Russia

Phone number:

+7 (495) 617-07-07

Website :

Email:
A GRUPP is a Manufacturing and Trading Corporation, founded in 1996.
The A GRUPP Corporation today:
- sales of pipes and rolled products
- production of metal structures and sandwich panels
- engineering design and commissioning of buildings, industrial installations and thermal power facilities
- production of furniture components.
Our advantages:
- over 250,000 tons of products in stock available
- for the time of its work the Corporation supplied more than 8 000 000 tons of rolled products
- automated inventory management and transport systems
- 25 Branches are located on the territory of the Russian Federation and CIS countries (the Republic of Belarus and the Kyrgyz Republic).