Fives

. Stand 31A04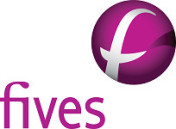 Address:

Fives, c/o Fives Stein - 108-112 Avenue de la Liberte, 94700 Maisons-Alfort, France

Phone number:

+7 (495) 122-20-35

Website :

Email:
Fives is an international industrial engineering group that designs and supplies machines, process equipment and production lines for more than 200 years.
Fives offers process expertise, ground-breaking technologies and digital tools:
- Customer strategic development support;
- Real-time quality management system;
- Ultra-low NOx reheating furnaces;
- Advanced cold rolling mills;
- Complete strip processing lines, including automatic strip processing line control;
- Transverse flux induction heating technology;
- Welded tube mills;
- Tube finishing equipment, including straighteners and hydrotesters;
- Modernization, training and maintenance assistance.