16:23, 21 February 2022
Severstal Upgrades CherMK's Specialised Machinery Park in Accordance with Its ESG Strategy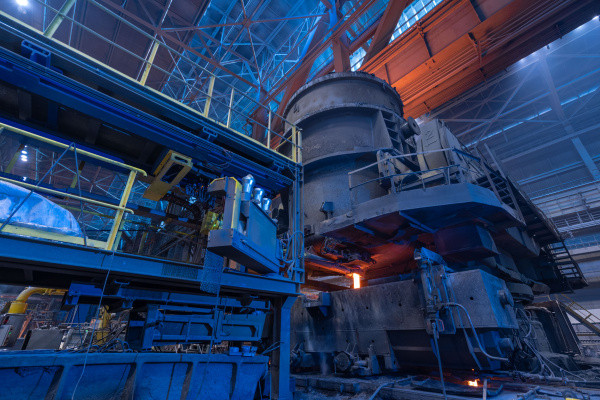 Severstal, a Metal-Expo regular exhibitor, will allocate more than 1.1 billion rubles over two years to upgrade Cherepovets Steel Mill's (CherMK) specialised machinery park.
According to Evgeny Vinogradov, General Director of Severstal's Russian Steel division and resource assets, Severstal is focused on consistently upgrading its specialised machinery and rolling stock parks in accordance with the Company's high environmental standards.
In 2021, CherMK purchased 46 units of high environmental class automotive and specialised machinery, with the acquisition of 52 further units planned for 2022. The total investment will exceed 1.1 billion rubles. At the same time, more than double this amount will be allocated for the purchase of cars. This reflects rising prices and the decision to purchase high performance equipment with high environmental specifications.
Evgeny Vinogradov, General Director of Severstal Russian Steel, commented:
"This upgrade has been scheduled in order to maintain our fixed assets and replace obsolete transportation assets with more high-tech models. In addition, new equipment will ensure the efficient operation of CherMK's new processing facilities, blast-furnace complex No. 3 and coke-oven battery No. 11, and increase the volume of raw materials, products and supplies we can transport. We also intend to gradually replace the transport system to make it more environmentally friendly, for example having a system powered by electricity or hydrogen."
As part of the machinery park upgrade, the company is implementing a transition to specialised machinery that runs on gas. This is a promising area due to its environmental performance. In 2022, there will be 10 units of this machinery at CherMK — tractor units that provide transport to the pipe section workshop in the village of Sheksna in the Vologda Region.
In 2022, for the first time in the steel plant's history, its vehicle park will include MAZ brand town buses running on natural gas motor fuel. In addition to this, the Company will fund an upgrade to the fire-fighting equipment of the TECHNOSPAS emergency rescue service, which supports industrial safety at PAO Severstal.