15:38, 11 March 2022
EVRAZ Completes Certification of Rails for High-Speed Tracks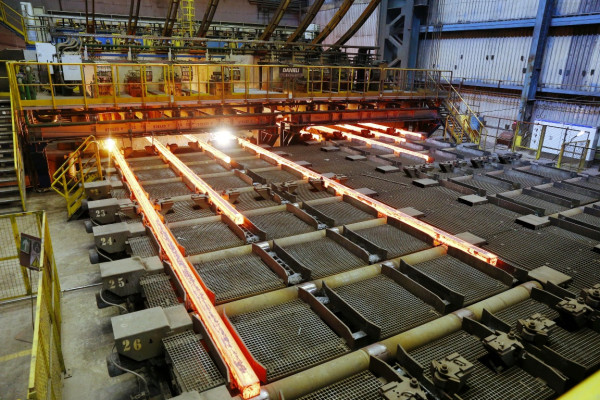 EVRAZ ZSMK has completed certification of DT350VS400 rails intended for use in high-speed rail systems, where the speed of trains reaches 400 km/h. Currently, EVRAZ is the only manufacturer of this type of rails in Russia and the CIS.
The new rails are marked by high-precision profile and linearity and a wide range of performance capabilities. To manufacture them, EVRAZ ZSMK uses a number of solutions earlier developed for special-purpose rails. EVRAZ experts identified the optimum chemical composition of steel, developed special heating schemes for rolling and heat treatment, calibrated rolls with an extended number of gauges, and developed special rail straightening modes.
"One hundred metres long, DT350VS400 rails are a unique product EVRAZ developed specifically for RZD and its high-speed rail projects", said Ilya Shirokobrod, EVRAZ Vice President, Sales and Logistics. "They are capable of ensuring comfortable and safe rail travel at speeds reaching 400 km/h and under high dynamic loads. The new rails can be utilised in climates with the ambient temperature range of 110-120 degrees Celsius, which also adds scope to their potential uses."
Manufacturing specifications for DT350VS400 were approved by AO VNIIZHT (Russia's biggest R&D centre for rail transport), RZD, and JSC High-Speed Rail Lines (RZD's high-speed rail arm). The rails passed the manufacturer's trials, preliminary and acceptance tests. In June 2019, their certification testing was completed at the joint testing facility of EVRAZ ZSMK and AO VNIIZHT.