10:24, 15 August 2022
MMK Continues Construction of New Coke Plant to Reduce Carbon Emissions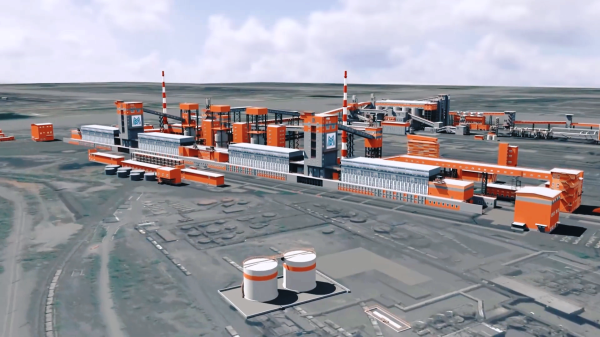 PJSC Magnitogorsk Iron and Steel Works Coke (MMK), a Metal-Expo regular exhibitor, is moving forward with the construction of coke plant No. 12, one of the key elements of the Company's investment strategy.

The new facility, worth approximately RUB 75 bln of investments, has projected capacity of 2.5 mln tonnes of dry coke per year. The first stage of construction includes the construction of two coke plant blocs with a coal tower and two dry coke quenching units, as well as the construction of a coal preparation bloc, coke sorting facilities, a desulphurisation and denitration plant, a liquid ammonia warehouse, an air compressor and firefighting pump station, and engineering facilities. The second stage envisions the construction of two additional coke plant blocs with a coal tower, in addition to processing facilities. The launch of the coke plant No. 12 complex is planned for 2023, after which two obsolete plants will be decommissioned.

The modernisation of production will reduce gross emissions of pollutants into the atmosphere by 11.35K tonnes per year and ensure waste-free production throughout MMK's dry coke quenching facility. The dry coke quenching technology will allow heat to be recovered from the coke as well as generate steam for technological needs and for power generation, which will create 40 MW of additional power capacity (via two 20 MW turbine generators from the dry coke quenching boilers). CO2 emissions will be reduced by 2.2 mln tonnes per year, while MMK's carbon footprint will decrease by 8.5%. This will bring MMK even closer to achieving its decarbonisation targets.
A new biochemical plant will treat wastewater from the new coke plant No. 12 and from plants that are already operational. Its production capacity will be 300 m3 of wastewater per hour.