10:52, 01 September 2022
MMK Launches Strip Trim Optimization System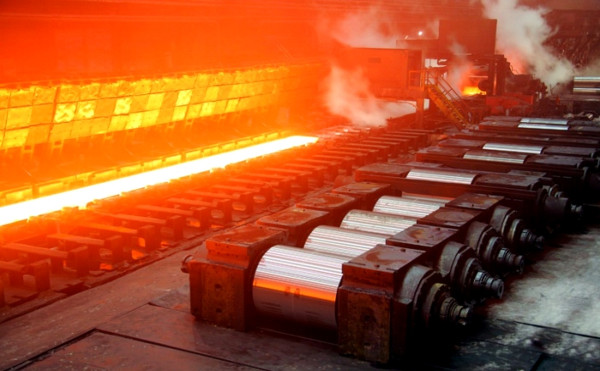 As part of the digitalization strategy, a strip trim optimization system was put into commercial operation at the hot rolling mill of the sheet-rolling shop No 10 of the Magnitogorsk Iron and Steel Works Coke (MMK), a Metal-Expo regular exhibitor, in Russia. It will reduce the specific consumption of metal and reduce emergency shutdowns of the 2000 hot rolling mill. The expected economic effect from the introduction of the system should be at least RUB 35 million a year. Each rolled strip at the exit from the draft group of stands of the hot rolling mill has an irregular shape of the head and tail. To eliminate it, a system for trimming the ends of the strip is used. It allows you to avoid distortions, distortion and a number of other problems in the finishing stands, which can cause serious production losses, up to accidents.

The system launched at the MMK recognizes the different shape of the ends of the strip using a stereoscopic width gauge and uses the appropriate trimming criterion. Thanks to the feedback from the laser speed meter located in front of the finishing group of stands, the virtual cut line is accurately followed as the strip moves. The installed scanning hot metal detector detects the most protruding point of the head of the strip, regardless of its lateral movement along the roller table. All this allows the scissors to cut the ends of the rolled strips as accurately as possible with minimal loss of metal in trimming.

The system ensures cutting accuracy and reliable operation even during periods of high mill loading, frequent acceleration and deceleration, and when the strips are closely following each other.

The equipment for PJSC MMK was manufactured by KELC. The design of the system, construction, installation and commissioning with debugging of the software part of the system were carried out by the specialists of RnD MGTU in close cooperation with OSK and MMK-Informservice.